VWS, Business Friend of WarChild
As a worldwide supplier of flower bulbs, we find ourselves in all kinds of situations during our travels or speak about such an issue with our clients. Of course we also talk about situations in areas where WarChild is active. We immediately knew how important it is to support this organisation in achieving their goals and we did not hesitate a moment when the opportunity came to become a Business Friend.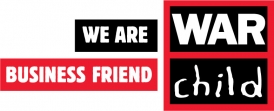 Business Friends are companies that help WarChild to achieve their goal; a future in peace for war children. WarChild sets up programs for war children to help them dealing with the horrors of war, and support them to build a future. Please see here the list of our business friends.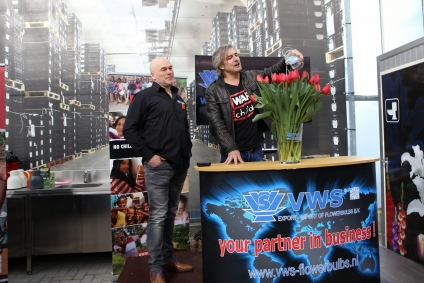 (baptism of Tulipa L'Amite by Victor Reinier from WarChild)

Safe Spaces
With the contributions of the Business Friends, WarChild invests in the program "Safe Spaces":
Safe places where children can go to, and come to terms their war experiences. With psychosocial support, creative workshops, education and protection the children can develop themselves to well-balanced adults and can start building a peaceful future.

Business Friends support WarChild and the Safe Spaces program structurally with a contribution between € 200 and € 1000 per month, for at least one year. Your contribution is tax-deductible.
Corporate Social Responsibility

Besides the prospect of a better life for war children, the Business Friendship also provides benefits for your company; you participate in a growing network of active entrepreneurs, you support a concrete project and above all, you show that your company is socially involved. Read what our current Business Friends tell about their involvement in WarChild.

Support war children and become a Business Friend!

We would like to welcome you as a Business Friend of WarChild! We invite you for an acquaintance at our office or we visit you. If you would like to make an appointment, or if you have questions or need more information, please contact:
Emma Will                     : 0652608409 or emma.wille@warchild.nl
Céline van Dormalen    : 0628229843 or celine.vandormalen@warchild.nl
You can sign-up directly by filling in the digital registration form or the authorisation form, and send completed to emma.wille@warchild.nl

(source: www.warchild.nl)